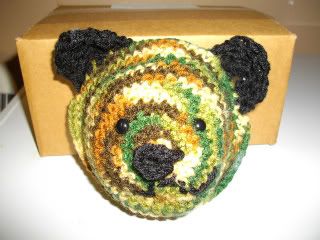 So my other nephew loves anything to do with the Army. I crocheted him a cute Army bear using the same 66st in a round. I increased the stitches every row producing the nose and face shape you see. For the back I increased every other row which made it flat.
I added button eyes and embroydered the mouth.
I used the cat ears from my halloween costume for the bear ears.