Today I made a suncatcher using a recycled plastic lid.
First I copied the picture I wanted onto regular paper.
Then I took a Sharpie permanent ink pen and traced the picture on the lid.
Next I used colored permanent markers to color in the picture.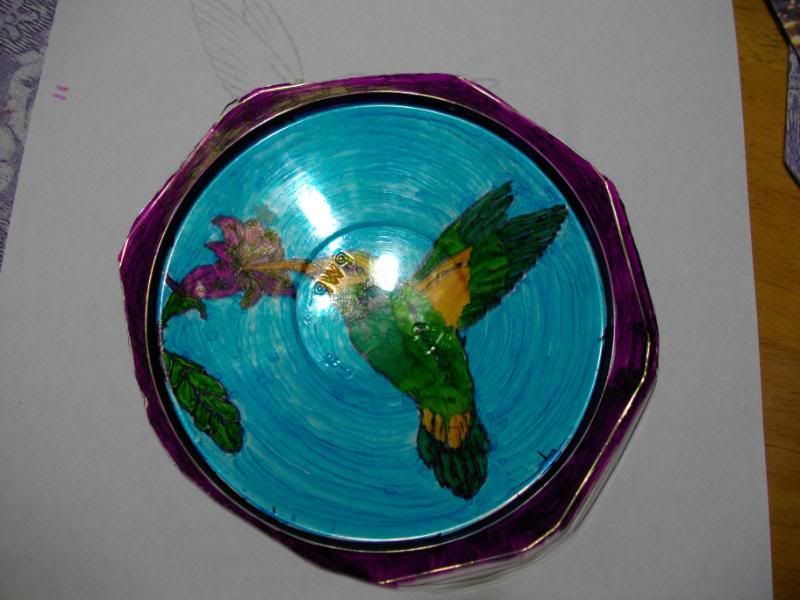 I punched a hole in the top and used a paper clip and suction cup to hold it.
Here is my finished sun catcher!
(
in this last photo you can see a real humming bird nest in the eves of my patio)
This would be a great rainy day project for older kids.