Yesterday I made this Japanese Lantern using a plastic container that used to be Trader Joe's Dark Chocolate Peanutbutter Cups. I am alergic to peanutbutter so I had hubby wash out the container.
Then I took GooGone and gently rubbed off the label.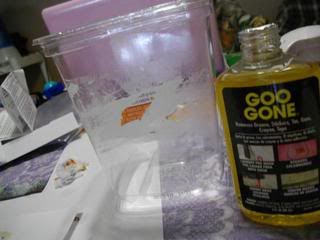 I found some nice pictures of Japanese Cherry Blossoms on the internet and printed them out on regular paper. Wait a day to let the ink set so it doesn't run when applying the Mod Podge.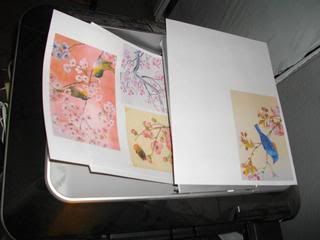 I measured and cut eight 1 inch strips of black construction paper for the sides.
Then I glued down the paper prints taking care not to wipe off the image. Wipe with Mod Podge in 1 or 2 strokes.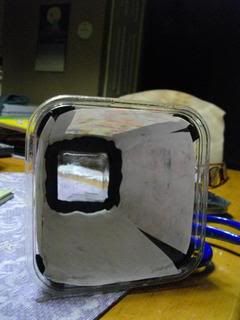 I filled in the lid with a square of black construction paper.
It dried over night.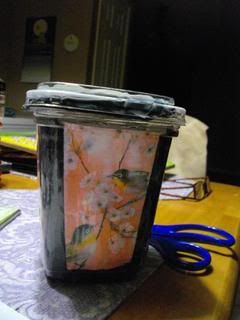 Inside is a batery operated tea light.